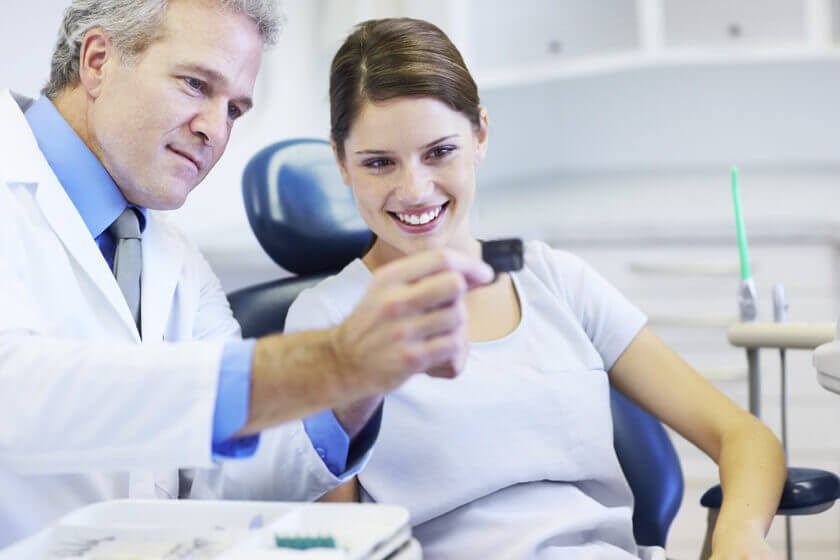 Achieving a healthy smile is certainly something all people seek for everyone in their family. While going to the dentist may not be every person's ideal choice of pastime, keeping up the condition of your family's teeth with the help of an experienced, primary care dental practitioner is vital to your overall wellness. Today's developments in the oral care field, including the way men and women now receive treatment, have made it better than ever before to make sure your teeth are in exceptional health. The primary care dentistry team at Parmer Dental Care asks you to discover the benefits you can receive when you trust a general dentist to help you gain an enduring, healthy smile.

ENSURING THAT YOUR ORAL HEALTH IS IN THE BEST SHAPE
Reminiscent of a primary care practitioner for overall health, a primary care dental professional is needed to help you achieve and keep a healthy, attractive smile. Our comprehensive care dental practitioners carry out a vast catalog of procedures to address dental problems, keep up the integrity of your teeth and gum tissue, and boost the general visual quality of your mouth. To improve your oral wellness and keep your teeth in top condition, our primary care dentists may work with different specialists when specific treatment needs appear.

IT IS ESSENTIAL TO SEE A PRIMARY CARE DENTIST BI-ANNUALLY
Visiting an experienced dentist to receive routine care and options for certain oral concerns is needed for having a good chance to show off a happy smile. The Austin, TX dental professionals and their team are pleased to provide an all inclusive range of oral services and place your family's dental wellness as our primary priority. Receiving care from our team will enable you to receive the highest level of oral treatment, as you'll have access to diverse dentistry procedures that include:

Annual oral assessments are a necessary part of comprehensive care.
Regular oral assessments allow us to receive a comprehensive view of your gums, teeth, bite, temporomandibular joints, and the many other oral structures that create a happy smile. At your one-on-ones, oral cancer diagnostics are also done to discern any areas that might be dangerous as soon as possible. Digital x-rays are provided so our team can review your jawbone strength, tooth positioning, fillings, and different restorations, as well as scan for cavities between the teeth. Going to your once-yearly dental checkups provides the important advantage of being on top of a number of oral problems and managing them before they can have an unfavorable impact on your smile and wellbeing.

Routine dental cleanings keep your mouth free of plaque and build up.
If you arrange one-on-ones at Parmer Dental Care two times every year for in-depth teeth cleanings, you might minimize the buildup of food particles, harmful bacteria, and yellowing and enjoy the beauty of a bright, clean smile. Dental cleanings involve plaque and buildup removal, refining the enamel, and flossing between them for a fresh feeling. Individual oral care tips could also be discussed to help patients achieve a healthy oral environment throughout the year.

Restorative care is vital for broken or missing teeth.
Restorative dentistry equally helps in addressing a number of facets of dental wellness. Decayed or cracked teeth are fixed by our primary care dental practitioners to reestablish their form and performance using treatments like fillings, ceramic and porcelain crowns, or partial crowns. Dental bridges, false teeth, and dental implants as tooth replacement procedures bestow new health, function, and brightness back into your smile if a number of teeth are missing.

Our staff offers age-specific solutions for each relative in your household.
Fostering a bond with our Austin, TX primary care dental practitioners might help ensure that every adult, teen, and child in your household has access to the best possible care when it's needed. In addition to preventive and advanced procedures, family dentistry offers every single one of your loved ones an expansive assortment of procedures to achieve common dental needs. Particular services include options for periodontal disease, dental sealants, and fluoride applications to defend your smile against tooth decay, along with personalized mouthguards to keep you and your family's smiles unhurt while partaking in sporting activities.

Modern services for complicated oral conditions.
In some situations, having access to overall dental treatment involves procedures like endodontic therapy, tooth grinding and clenching treatment, clear teeth aligners, and tooth removals. Our primary care dentists are the pros to go to when oral emergencies put your overall wellbeing in jeopardy. Though Parmer Dental Care sets out to produce a welcoming atmosphere for all patients, anesthetic solutions could also be provided to make going to your dental professional a great experience.

EARLY CARE ENCOURAGES BETTER WELLNESS
Cleaning and flossing your teeth once a day are crucial to make sure your gum tissue, teeth, and different dental structures in their most ideal condition, but consistent dental care is merely a part of what's required to maintain wonderful dental health. Getting routine oral treatment from a skilled team in Austin, TX who are devoted to your and your family's smiles may make detecting and managing oral issues earlier. Doing this can and help you steer clear of more intense procedure needs and bills in the future. Periodontal disease, for instance, has been demonstrated to affect different areas of physical health by raising the risks and severity of conditions like diabetes mellitus, heart disease, and fuzzy memory. Receiving the dental care you require can enhance your oral wellbeing and smile as time goes on.

A PRIMARY CARE DENTIST IS YOUR BEST ALLY IN OPTIMAL DENTAL TREATMENT
Selecting a general dental practitioner you can rely on to improve your and your family's dental health is critical and along the same lines of choosing the greatest general physician. Ranging from routine dental care to more expansive options, general dentistry is certainly necessary to achieve a luminous, clean smile. At Parmer Dental Care, our skilled staff has years' worth of knowledge in overall dentistry and is prepared to help men, women, and children achieve a lasting future filled with healthy smiles. For those who are looking for a skilled primary care dentist, talk to someone at our office today and arrange your one-on-one.