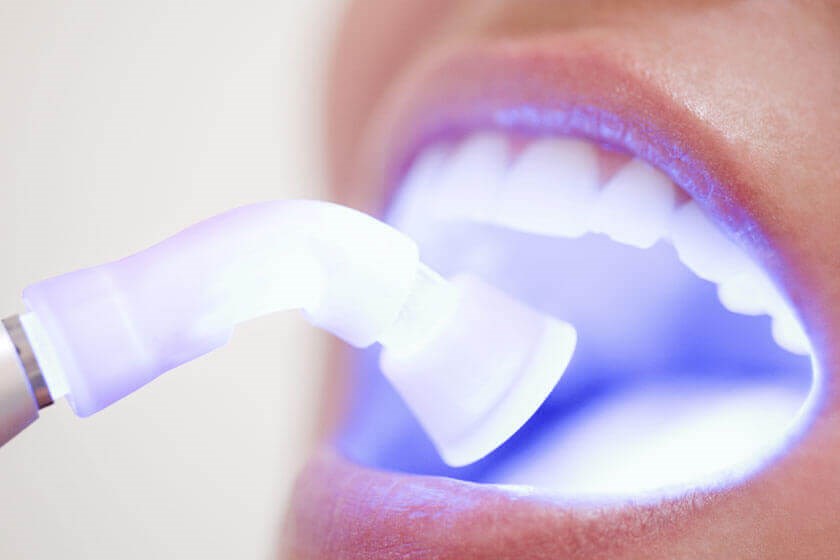 Numerous non-professional teeth whitening materials are accessible at the drugstore. However, you may have tested out these whitening brands and been unimpressed with the effect. When this sounds familiar, prescription-strength teeth whitening could be an excellent choice for permitting you to obtain your smile goals. Prescription-strength teeth whitening at Parmer Dental Care assists in improving the look and general brightness of your teeth by minimizing the look of yellowing on the enamel. Since all patients have unique smile concerns, our professional teeth whitening approaches are customized to help you to receive your very best smile.
A simple cosmetic dentistry option, teeth whitening could have a big effect on your smile and your overall confidence. When you are thinking about enhancing your smile with professional teeth whitening vs. over-the-counter brands, you likely have questions concerning the procedure and which method may be better. Below are a few significant things you should know when thinking about expert teeth whitening for your smile.
Expert teeth whitening is frequently more effective than non-professional methods.
It can be very tempting to buy a non-professional teeth whitening kit if you are at the drugstore. Nonetheless, these methods may not have much of a result on the shade of your teeth and might only waste your time and resources. Teeth whitening at Parmer Dental Care is performed with a prescription-strength teeth whitening gel that is a more potent solution and, thus, has more effective whitening capabilities for your smile.
Professional teeth whitening methods can be beneficial for various kinds of discoloration.
Teeth might become dull, discolored, or yellow with time from a wide range of causes but may benefit from the results of professional teeth whitening. Even though coffee and tea may be part of your typical daily routine, these beverages do often stain tooth enamel. Even specific kinds of foods or spices that you eat can have an impact on the brightness of your teeth. The normal aging process could also have an impact on the brightness of your teeth, often causing the teeth to appear discolored.
Prescription medications, specific health concerns, and bad oral hygiene are other factors that usually lead to teeth that look yellowed or discolored.
Expert teeth whitening is tailored based on your unique concerns and smile goals.
One of the most favorable parts about working with Austin, TX dentists is that your procedure can be personalized to allow you to meet your particular smile desires. Our team will suggest the whitening approach best for you (in-office or take-home) and pick the ideal whitening services to match your smile goals. At-home whitening trays are created from molds of your smile, which assists in making sure you receive the best outcomes and a comfortable but secure fit. These custom trays also help in containing the whitening gel and allowing it to remain in contact with your enamel for the required time to ensure the desired results.
Expert teeth whitening may be a single treatment or included in a larger treatment strategy.
Depending on your individual smile concerns, teeth whitening might be the only form of aesthetic procedure you need. However, it can be a part of a bigger procedure plan, including a smile makeover or full-mouth restoration. Our Parmer Dental Care dentists allow you to identify if teeth whitening is an appropriate option to enhance your smile and at what point throughout the treatment process it may take place.
Professional teeth whitening does not disturb the color of dental restorations.
It is important to know that, although teeth whitening solutions can certainly brighten the color of natural teeth, they have no result on restorative materials, including those used for composite tooth fillings and bonding and contouring or porcelain veneers and dental crowns. It can be ideal to lighten the teeth first and then have any restorations changed out to blend with the new shade of your teeth. In some instances, teeth whitening may not be a good choice if whitening the smile would cause a distinction between your enamel color and the color of any restorations you might have. Our Austin, TX team can assist you in identifying the ideal option for your smile and oral health concerns.
How does expert teeth whitening provide results?
Professional teeth whitening functions with the use of a concentrated formula that is put on the teeth as a gel. When the gel stays in contact with the teeth for a specific length of time, the stains and discoloration existing on the layer of the tooth enamel start to gently dissolve and lift away. Depending on the intensity of the whitening solution and the kind of procedure technique used, teeth whitening could brighten the tooth enamel by many shades within the initial application. Instances of darker or more severe discoloration may need a lengthier application time to reach the end result you desire.
Can you know how bright your smile will become?
Various factors can influence whitening outcomes, such as the beginning shade of the enamel, daily practices (including drinking coffee or tobacco use), and the intensity of the whitening solution utilized for the treatment. While you may have desirable results following one application, we are unable to anticipate what your ultimate outcome will be. Nonetheless, opting for expert teeth whitening ensures the most secure and most desirable results for the appearance of your teeth.
If you want to enhance the overall condition of your smile, professional teeth whitening could be just what is necessary to whiten the look of your teeth and create a younger-looking you. Our team of dentists at Parmer Dental Care is proud to provide the simple dental solution of teeth whitening as a single treatment or combined with other cosmetic dentistry options. Using prescription-strength formulas selected to match your needs, teeth whitening is able to lighten your teeth by up to several shades for noticeable improvement and elevated self-confidence. Schedule an appointment with us in Austin, TX today to learn more and determine if professional teeth whitening is right for you.