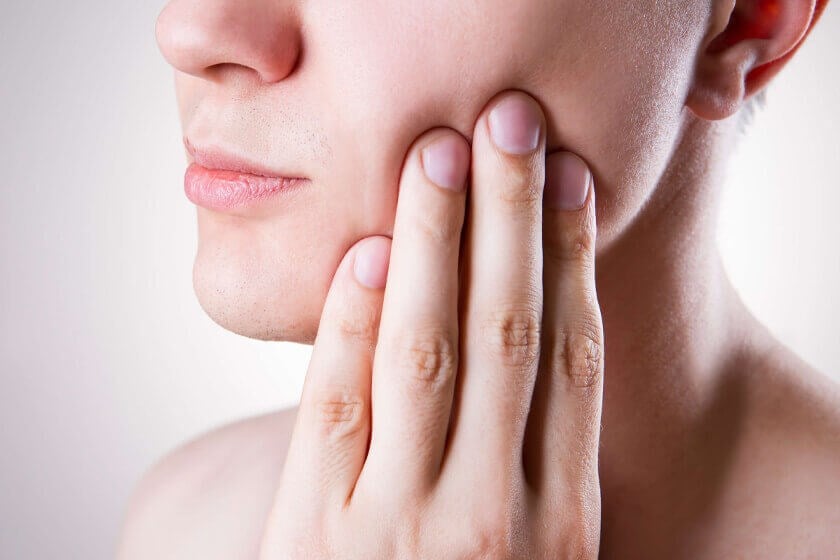 An estimated 178 million individuals in the country have run into concerns relating to losing a single tooth or numerous teeth. When most people think of tooth loss, the cosmetic appeal of the smile is often their prime focus. But what you might not be aware of is that missing teeth, even just one, will often impact more than just the appearance of your smile. The teeth have a more critical part in a person's dental health and overall well-being than just contributing to the appearance of a gorgeous, vibrant smile.

Immediately restoring missing teeth with a beneficial treatment produces the most viable results for oral health. At Parmer Dental Care, our expert team of dental practitioners is proud to offer a range of tooth restoration treatments to help patients in Austin, TX overcome tooth loss and enjoy optimal oral wellness.

GENERAL REASONS FOR TOOTH LOSS
Poorly functioning teeth might need to be removed in an attempt to maintain your dental health and lessen the risk of problems for the long term. A few of the more typical causes of tooth loss include advanced gum disease, significant bone loss, extreme tooth decay, abscesses, or trauma. More factors that can require someone to undergo an extraction are chipped teeth, fractured roots, or extensive wear.

THE UNFORTUNATE EFFECTS OF LOSING ONE OR MORE TEETH
When a single tooth or multiple teeth are lost, it affects a vast range of factors pertaining to your mouth, oral wellness, and overall daily life. A majority of patients deal with notable issues when missing a tooth, like:

Total Dental Function
Missing even one tooth may hurt your capability to eat and communicate with comfort. A lost tooth might interfere with your ability to bite into some types of foods and make you speak with a lisp.

A Patient's Cosmetic Appearance
Apart from creating a gap between the teeth, losing one or several teeth may lead to your facial features sinking around the mouth and cheeks. A person's teeth help to add a more normal shape to the face and jaw.

Tooth Placement
While some people may not be aware of this, the teeth need one another to maintain their proper placement within the mouth. When teeth are missing, the adjacent and opposing teeth may migrate into this space.

Bone Weakening
The jawbone needs regular interaction from the tooth roots to remain in good condition. If teeth are gone, the bone isn't supported by this structure, leading it to weaken. Bone deterioration carries its own unique set of concerns and might make it more difficult to replace missing teeth using implants.

The Impact On A Patient's Health
A missing tooth could affect numerous elements of your life. Ranging from inconsistencies with proper oral function to diminished self-esteem, lost teeth can have a notable impact on your general way of living, smile, and oral wellness.

TOOTH RESTORATION SOLUTIONS TO BOOST YOUR ORAL HEALTH
Our highly qualified Austin, TX dental practitioners offer custom-made removable dentures, implants, and fixed or removable bridges to allow you to overcome losing one or many teeth. We use the best materials to craft tooth replacements to enhance your oral functions and the cosmetic appeal of your smile. Each of these three tooth restoration options can be personalized to match your particular needs.

Full or Partial Dentures
Removable dentures are partial or full-arch pieces that replace lost teeth along the top or bottom arches. Partial denture appliances rely on the permanent teeth to keep their placement, while full-arch dentures sit firmly on the gums through jaw contours or a small amount of denture glue.
Efficient Dental Implants
Dental implants involve a titanium screw that acts as a man-made tooth root, as well as a dental crown, bridge, or denture that's fastened to the post. When joined together, these pieces suitably duplicate the structure, function, and aesthetics of natural teeth. Dental implants are held securely by the jawbone to offer long-term durability for tooth replacement.

Implant-Supported Or Removable Personalized Bridges
A bridge fills in for one or more teeth absent from the same area within the mouth. Dental bridges are a set of dental crowns that are fused together to function as a single appliance and replace one or more teeth. These restorations can be implant-supported or secured to nearby teeth, based on your needs.

STOP TOOTH LOSS FROM HURTING YOUR ORAL HEALTH AND SMILE
Using modern dental techniques, restoring missing teeth with accessible dentures, implants, and implant-supported or removable bridges may help you gain good oral health and a self-assured smile. If tooth loss starts to harm your day-to-day life, we urge you to contact our highly trained team of dental professionals in Austin, TX for a visit.