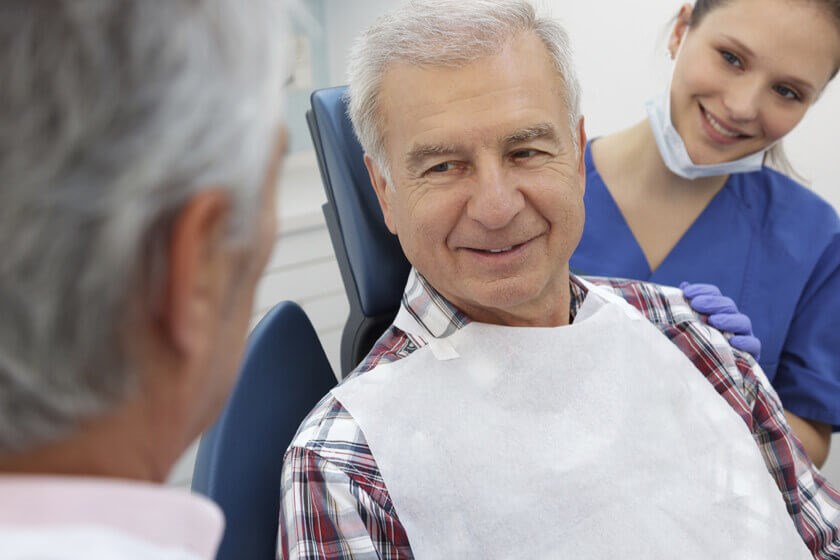 An individual's mental state, mood, and well-being can be iadvantageously nfluenced when they smile. However, when you're insecure about your smile, you probably won't feel good about showing it in social situations. The team at Parmer Dental Care aims to help people become enamored with the appearance of their teeth by providing beneficial and advanced oral options to elevate both the look and wellness of their smile. Patients who commonly conceal their teeth when they laugh and men and women who just think that their dental well-being could get better—should talk to our team and learn about their options for advanced dental treatments. Ranging from common dentistry to more complicated procedures, we address the varying requirements of our clients with kind and personalized approaches. We invite you to browse this post and discover more about how modern dental procedures could improve an expansive scope of oral concerns to help you attain your healthiest smile.
REALIZING THE IMPORTANCE OF EFFECTIVE DENTAL HEALTH
All people ought to be allowed to enjoy a smile that's pretty, glowing, and confident. An important aspect of receiving and sustaining a hygienic smile is through routine dental treatment from a dental practitioner devoted to your oral wellness. Getting your teeth expertly cleaned at least twice annually can reduce plaque, buildup, and yellowing, give you better breath, and lessen your odds of ending up with cavities and periodontal disease. Yearly oral evaluations allow our dental team to identify and treat problems as they develop, typically freeing you from more invasive types of procedures and higher costs in the long run. Even simply remembering to perform regular toothbrushing and flossing should contribute a great deal as it relates to making sure that your smile is as bright and strong as it can be. Regular dental care plays a very critical role in sustaining exceptional oral wellness in the present and for the long term.
MODERN ORAL PROCEDURES FOR AN ATTRACTIVE AND HYGIENIC SMILE
Even if missing, crooked, or cracked teeth often leave patients feeling embarrassed by their smiles, correcting these issues frequently decrease difficulties with eating, speaking and their way of life. Having access to dental treatments on a consistent schedule, or as you develop urgent oral wellness needs, could help you achieve a clean, radiant smile. If you notice flaws in your smile that displease you, or when you have other concerns regarding the appearance and condition of your teeth, care from our staff may be just what you're looking for to improve your dental wellness. We have laid out a handful of the most impactful modern oral care procedures performed by our talented Austin, TX dental professionals.
Tooth-colored fillings often preserve teeth that have been affected by tooth decay.
Teeth with cavities or different types of damage can harm the condition of the smile. To treat decay, our staff is happy to offer tooth-colored moldable fillings that reconstruct the compromised area of the tooth. The filling then fuses effortlessly with the remainder of the tooth. Tooth-colored fillings are effective and long-lasting and seem like natural enamel.
Caps are utilized for many diverse circumstances.
Ceramic crowns, also called caps, are oral restorations that completely seal off and improve the support, wellness, and aesthetic appeal of specific teeth that have cavities, fractures, or other types of damage. At our facility in Austin, TX, our dentists utilize medical-grade porcelain, ceramic, and different materials to create dental crowns as well as boost effectiveness and appearance. Crowns may treat both aesthetic and restorative needs to help the attractiveness and well-being of your teeth.
Dental implants are the current "gold standard" for tooth replacement.
Having a gap in your smile as a result of a missing tooth can negatively affect how you bite into food. It may also reduce your desire to smile, laugh, and speak with others. Dental implants take the place of lost teeth by delivering the looks, efficiency, and feeling of real teeth. Ask our dental team about your numerous tooth restoration options and let us help you judge if dental implants can improve the quality of your dental wellness.
People can get access to teeth straightening procedures at any age.
Aligned teeth are often more beautiful and simpler to brush and floss, which oftentimes makes the teeth healthier overall, in contrast with uneven teeth. Straightening solutions are made to gradually move the teeth into a better placement within the jaw and improve oral health. Problems such as teeth misalignment, crooked teeth, too many teeth, and gaps might all be addressed with tooth alignment treatments.
Contouring the gums can positively influence both the well-being and aesthetics of your smile.
When people have too much gum tissue, it will often concealsome of the tooth enamel, making the teeth look too short and creating an environment for periodontal concerns. For a balanced appearance and to boost your oral health, we can provide a gum contouring treatment that clears away a small amount of the redundant tissue and remolds the gums to nicely frame the teeth.
Teeth whitening is a popular treatment for patients of varying ages.
Being one of the most straightforward dental services, teeth whitening will improve the total visual appeal of the smile by eliminating years' worth of discoloration. High-quality whitening service provided at Parmer Dental Care is personalized to meet your individual needs and will whiten your teeth by a number of shades for a younger-looking and dazzling smile. If dark-colored drinks, tobacco, or the aging process have muted the radiance of your smile, professional whitening might be an effective way to boost your aesthetic appeal.
GIVE YOUR ORAL HEALTH THE CONSIDERATION IT NEEDS
Whether you experience less serious concerns regarding your teeth or require more complicated forms of care, our staff offers the cutting-edge dental solutions you require to keep a clean and beautiful smile. Preventive oral treatment may allow you to retain the look and health of your teeth. It's critical to have biannual dental appointments to ensure that any problems are addressed and taken care of within a reasonable time. Current dental care techniques give a wide range of options to allow you to boost your dental health. When you make it a point to seek out individualized oral care, you shouldn't feel the need to be embarrassed by your smile any longer. Schedule your appointment with our credentialed staff in Austin, TX to take the beginning leap toward getting a luminous and confident smile.