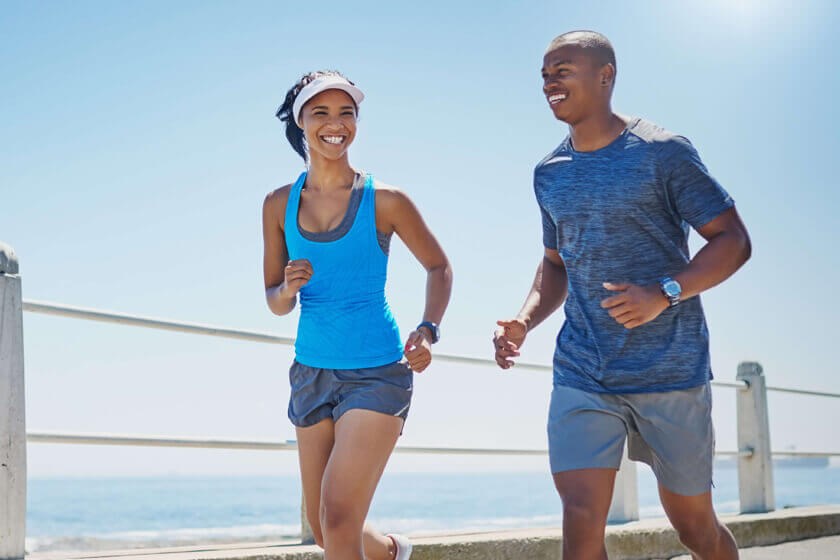 The majority of people realize the value of having a hygienic, gorgeous smile. To several men and women, a smile could be a part of a joyful attitude, but others may think of it as a tool to indicate contentment when they're surrounded by their loved ones. With a smile that is both fresh and aesthetically pleasing, attaining an enhanced quality of life can be much easier. Dental health affects several aspects of overall wellness, varying from comfortable biting and chewing capabilities to your general physical health, even including the emotionally influenced components of self-assurance. This is why the dedicated staff at Parmer Dental Care wants to help each of our clients attain a bright, lovely smile that supports a more comfortable life. If you have questions regarding how your dental and overall physical health can be connected, we invite you to read this blog to figure out just some of the ways in which enjoying a healthy lifestyle commonly starts with your smile.

DENTAL WELLNESS MAY IMPACT EVERYONE'S TOTAL HEALTH
Several Austin, TX individuals can be stunned to learn that particular oral diseases, along with the total wellness of the smile, might have an effect on the overall health of their whole body. Oral damage like lost or chipped teeth and an uneven jaw can impact someone's ability to chew hard or sticky foods, talk with ease, or smile with self-assurance. A growing number of investigations are also outlining a possible connection between gum disease and multiple other health problems, including cardiovascular disease, type II diabetes, memory lapses, stroke, and some kinds of cancer. Having a smile that's in good shape may help you enjoy a better life and decrease your chances of developing a host of general health conditions.

DISCOVERING THE EMOTIONAL INFLUENCE OF A HYGIENIC SMILE
Beyond having physical effects throughout the body, the wellness of your smile might also have a huge impact on your self-esteem and psychological wellness in general. A smile that looks appealing and feels comfortable encourages positive emotions and gives people the ability to laugh and talk to others without anxiety. In general, smiling can make the face appear more beautiful and encourage any person to feel happier and fresher. Many recent studies describe the positive emotional benefits of smiling; In fact, it's been revealed that smiling can promote joy and physical health. If you have a clean, glowing smile that you feel proud of, you may be willing to smile more often, further enhancing your general well-being.

GETTING REGULAR DENTAL TREATMENT IS CRUCIAL TO ACHIEVING LONG-STANDING ORAL HEALTH
To guarantee that your smile is aesthetically pleasing and feeling healthy, it's crucial to receive professional preventive treatments and evaluations from a reliable Austin, TX dental team. While administering general care during these appointments, we will look for any indications of dental conditions that may demand immediate treatment to support a healthy and radiant smile. The plaque and food particles that collect on the teeth harbor dangerous bacteria that might lead to decay and gum infections. If you get your teeth cleared of plaque twice each year, you could minimize your chances of needing invasive oral procedures and developing infections that result from periodontal disease. Dental issues could also be detected and taken care of promptly, creating a more effective approach to improving your oral health. Receiving routine preventive care is a critical part of ensuring that your smile stays clean every year.

CREATE A GOOD FOUNDATION FOR YOUR DENTAL HEALTH TO FLOURISH
Even when your teeth is luminous and the gum tissue flawlessly frames your teeth, the wellness of your smile extends beyond its outward appearance. As a matter of fact, it's rarely sufficient to merely ensure that the visual appeal of the smile is in good shape. Instead, the underlying structures of the mouth should also be taken care of to encourage long-term dental health. Many dental illnesses occur in areas in the mouth that are hard to see. People could give their smiles a suitable foundation by routinely treating any oral issues, including gum disease, which impacts the jawbone and tissues that keep the teeth in place. Since periodontal disease can be traced back to other physical health problems, treating this condition as soon as possible might generate elevated oral and overall wellness.

SELECT A DENTAL CARE PRACTICE THAT ACHIEVES YOUR PERSONAL AIMS
The best method to guarantee that your smile is healthy is to partner with a dental practitioner who will take care of your unique dental health goals. Our talented dentists in Austin, TX are pleased to offer a diverse range of comprehensive dental alternatives to help you attain the smile that you've always wanted and keep it in good condition for the future. If you need routine oral care for health upkeep or require more invasive procedures to improve your oral wellness, it's important to choose a dentist who will give individualized care to help your future oral and general health.

Parmer Dental Care is devoted to boosting the smiles and overall lives of the numerous families we are happy to serve. We encourage you to reach out to our dental office and learn more about how we can help you achieve the radiant, healthy smile you're worthy of. Individuals who have specific cosmetic needs for their teeth or more significant dental health conditions should call our staff and discover your possibilities for treatment. In regard to your overall physical wellness, it's never too late to begin on the journey that promotes a fresh smile in addition to a better lifestyle.