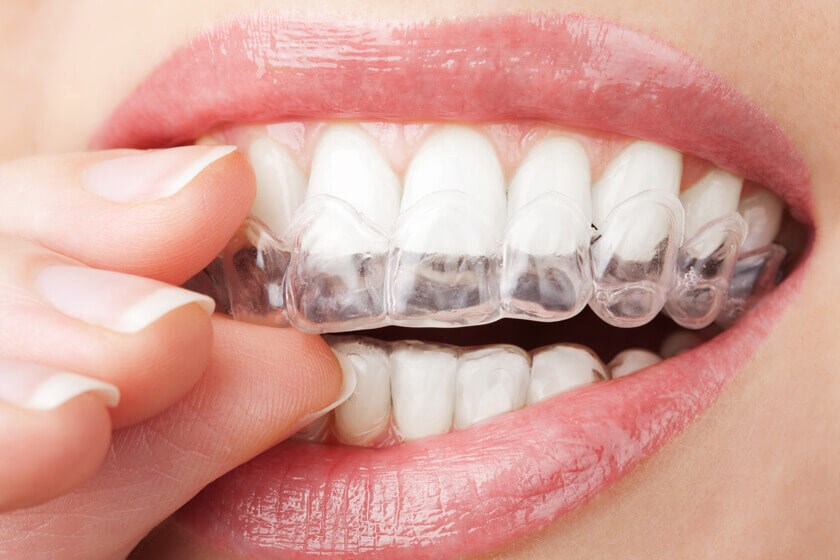 Well-aligned teeth create the appeal of an attractive and bright smile — a trait the majority of people want to have. However, for a number of people, dental concerns such as crooked, overcrowded, or unevenly spaced teeth could hinder their ideal smile. While traditional orthodontics are a dependable way to attain a straight, gorgeous smile, the sheer idea of having metal braces for a couple of years is deterrent for numerous adult and teen Austin, TX residents.

The Invisalign orthodontic system offers a viable solution for several adult and adolescent Austin, TX residents who desire orthodontic treatment to enhance the appearance and health of their minorly misaligned teeth without traditional metal braces. This revolutionary approach has introduced new benefits to the teeth alignment process and creates stunning results. If you're unhappy with your smile and are hoping to find a solution that fits your lifestyle, our staff at Parmer Dental Care welcomes you to read this post and learn about the primary advantages of seeking out Invisalign aligners for your orthodontic treatment.

5 BENEFITS OF OPTING FOR INVISALIGN OVER BRACES
Our dental professionals in Austin, TX are excited to discuss the advantages of Invisalign clear aligners with teen and adult individuals alike. While traditional metal braces are still the ideal orthodontic treatment for a few patients, a handful of the primary reasons Austin, TX locals select Invisalign include:

Pleasant to Wear
When contrasted with traditional metal braces, several patients note that Invisalign aligners are easier to use. The smooth, clear trays are custom made to conform to the teeth, providing a fit and feel that's comfy and reliable. Opting for Invisalign allows patients to evade the troubles of brackets and archwires, which may accumulate food particles and bacteria and frequently result in soft tissue irritation.

Discreet Aligners
Invisalign appliances are created from a clear material, making them notably less obvious to others as opposed to the appearance of metal bracket and archwire hardware. The inconspicuous look of Invisalign liners is a convenient advantage for adolescents who may be too self-critical to have traditional metal hardware. Invisalign might also be beneficial for adults who don't want their teeth aligning treatment to stand in the way of their working roles.

Optimized for Any Patient's Lifestyle
Although traditional metal braces often catch food debris and bacteria, clear liners are taken out of the mouth before eating, reducing these concerns. But in order to gain the wanted results and avoid prolonging the duration of your orthodontic treatment, Invisalign liners should only be taken out for meals and snacks and while cleaning the teeth. Additionally, it is essential to thoroughly clean the teeth after eating and before reinserting the trays to lessen the risk of plaque and food ending up stuck between the enamel and tray.

Quicker Treatment Solution for Teeth Alignment Concerns
For the majority of cases, orthodontic treatment utilizing Invisalign trays requires less time than traditional metal braces. A few men, women, and teens who choose Invisalign only have minor issues to address, like teeth that are slightly misaligned, whereas others receive this option for more crucial treatment needs, including bite misalignment. The significance of the condition usually will determine treatment length, but for many individuals, treatment using Invisalign aligners ranges from 6 – 18 months.

Improved Dental Health and Visual Appeal
Fixing the teeth with an orthodontic treatment leads to teeth that are less difficult to brush and floss properly, decreasing the chance of cavities and periodontal disease. Because Invisalign trays are simple to take out of the mouth, a person's teeth and gumline might get proper routine care, especially when contrasted with the difficulties that come with brushing and flossing around immovable brackets and archwires. Going with Invisalign for your orthodontic needs could also minimize some of the other risks that are caused by traditional metal braces, like the heightened incidence of tooth decay and periodontal disease due to plaque gathering around the brackets and archwires.

A WONDERFUL OPTION FOR BOTH ADOLESCENT AND OLDER PATIENTS
Invisalign clear liners might be a great solution for young adults and older patients alike in Austin, TX who hope to be inconspicuous about their ortho care. Whatever your motivation for orthodontic care may be, we invite you to talk with our highly trained team at Parmer Dental Care to find out if Invisalign could be a perfect option for your oral health concerns. The Invisalign system provides a comfortable, discreet method for straightening teeth and might be the solution you require to gain your most alluring smile.